Tubbercurry GAA Club
Due to the current situation with COVID, we have decided to pause our 50/50 for January.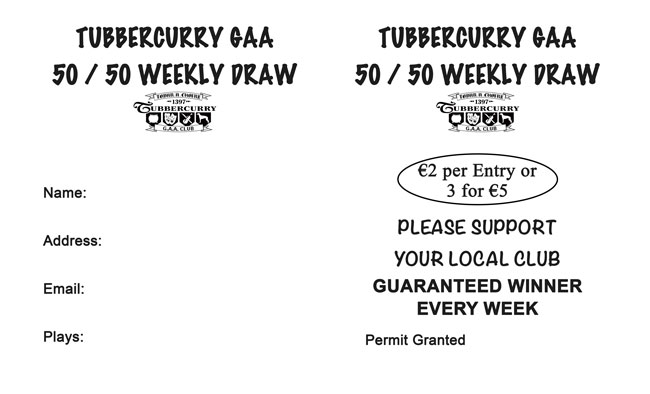 Tubbercurry GAA Club 50/50 Draw Please Support us!

tubbercurrygaa.com

fb.com/TubbercurryGAA/

twitter.com/Tubbercurry_GAA
Online Lottery Fundraiser or "Lottoraiser" is an online Lotto e-Ticket selling system for fundraising purposes.
Lottoraiser markets, promotes and distributes your local lottery tickets through the internet.