Next Draw: Friday, 28th February
Castlerea GAA is a Gaelic Athletic Association club located in Castlerea, County Roscommon, Ireland. The club was founded in 1968 and its dominant sport is Gaelic football.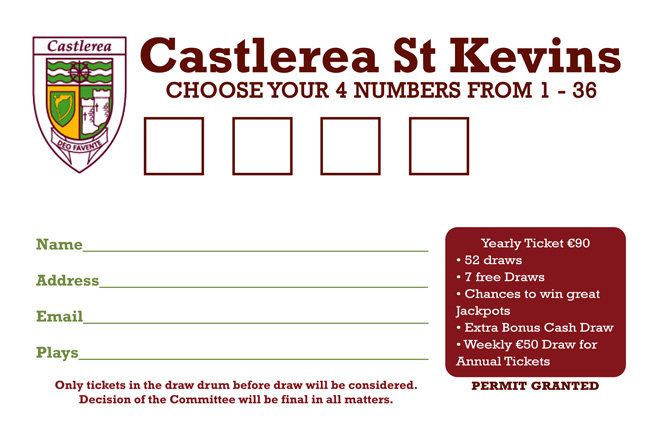 Castlerea St. Kevin's GAA Jackpot:€14,100 Please Support us!

castlereastkevins.com

fb.com/castlerea.stkevins

twitter.com/stkevins
Sadly this is a Private Local Lotto and only opened within the Republic of Ireland.